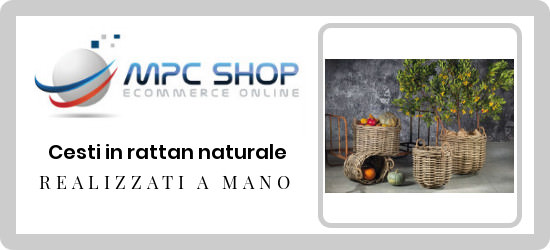 Rattan basket online the best natural rattan baskets

Set of natural rattan baskets made by hand directly from the Tuscan furniture factory Guarnieri

Rattan is obtained from the INDIA CANE, usually has a thickness ranging from 1 to 3 cm, is an important material much sought after for works of weaving, baskets, baskets, chairs, mats etc.. Thin and very durable exotic wood.
In the field of outdoor and indoor furniture manufacturing, rattan, is the most widely used material.

Rattan, solid and sturdy, comes from a plant belonging to the palm family. It is known for its proverbial flexibility and it is used both for indoor and outdoor furniture and among the most known characteristics there is the one of not splintering.

Vegetable fiber very resistant to direct sun exposure with a tendency of fading much lower than wicker.
Optimal for garden furniture and easy to clean, just a damp cloth with water and a little ammonia.

M.P.C. in collaboration with the Tuscan furniture manufacturer Guarnieri is pleased to present to its customers a set of handmade rattan baskets of the highest quality.

Some models proposed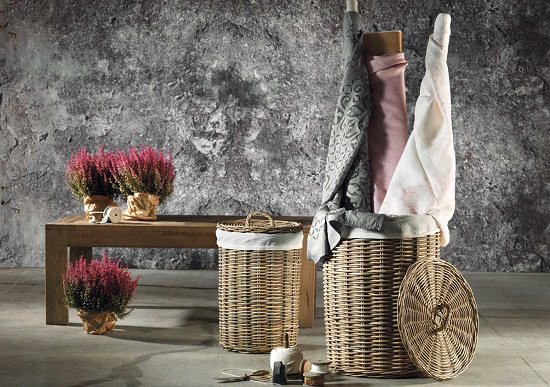 PEONIA


Set of 2 natural handmade rattan baskets, equipped with lid and cotton lining. Handmade rattan basket
- Rattan basket diameter 45 cm and height 45 cm
- Natural rattan basket 58 cm diameter and height 52 cm.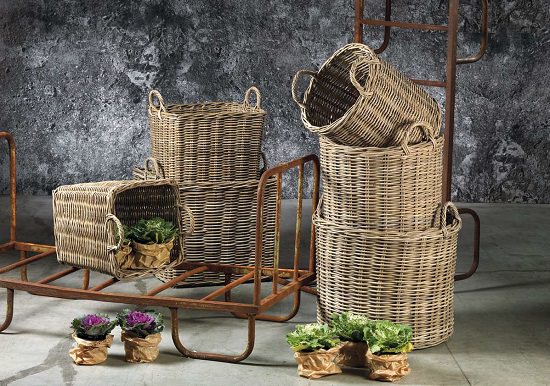 RABARBAR TONDO
Set consisting of 3 handmade rattan baskets with handles
- Online rattan basket respectively diameter:
a) 40 cm with height 42 cm with handles the height reaches 50 cm
b) 50 cm and height of 45 cm with handles the height reaches 53 cm
c) 60 cm, height 50 cm with handles the height reaches 58 cm

Rabarbaro QUADRATO Set consisting of 3 handmade rattan baskets with handles
- Handmade basket respectively with dimensions:
a) 36x36 cm with height 43 cm with the handles the height reaches 51 cm
b) 47x47 cm and height of 47 cm with the handles the height reaches 55 cm
c) 57x57 cm, height 50 cm with the handles the height reaches 58 cm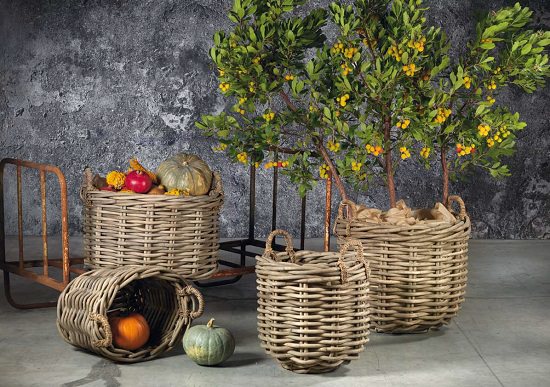 Basket set model
ROVO
ROVO TONDO set of baskets composed of 2 handmade natural rattan baskets with interwoven handles.
Respectively 45 and 58 cm in diameter with heights ranging from 44 to 50 cm


ROVO OVAL basket set composed of 2 two handmade natural rattan baskets with woven handles.
- Online rattan basket respectively of diameter:
a) 50x39 cm with height 34 cm with handles the height goes up to 42 cm
b) 60x39 cm and height of 40 cm with handles the height goes up to 48 cm